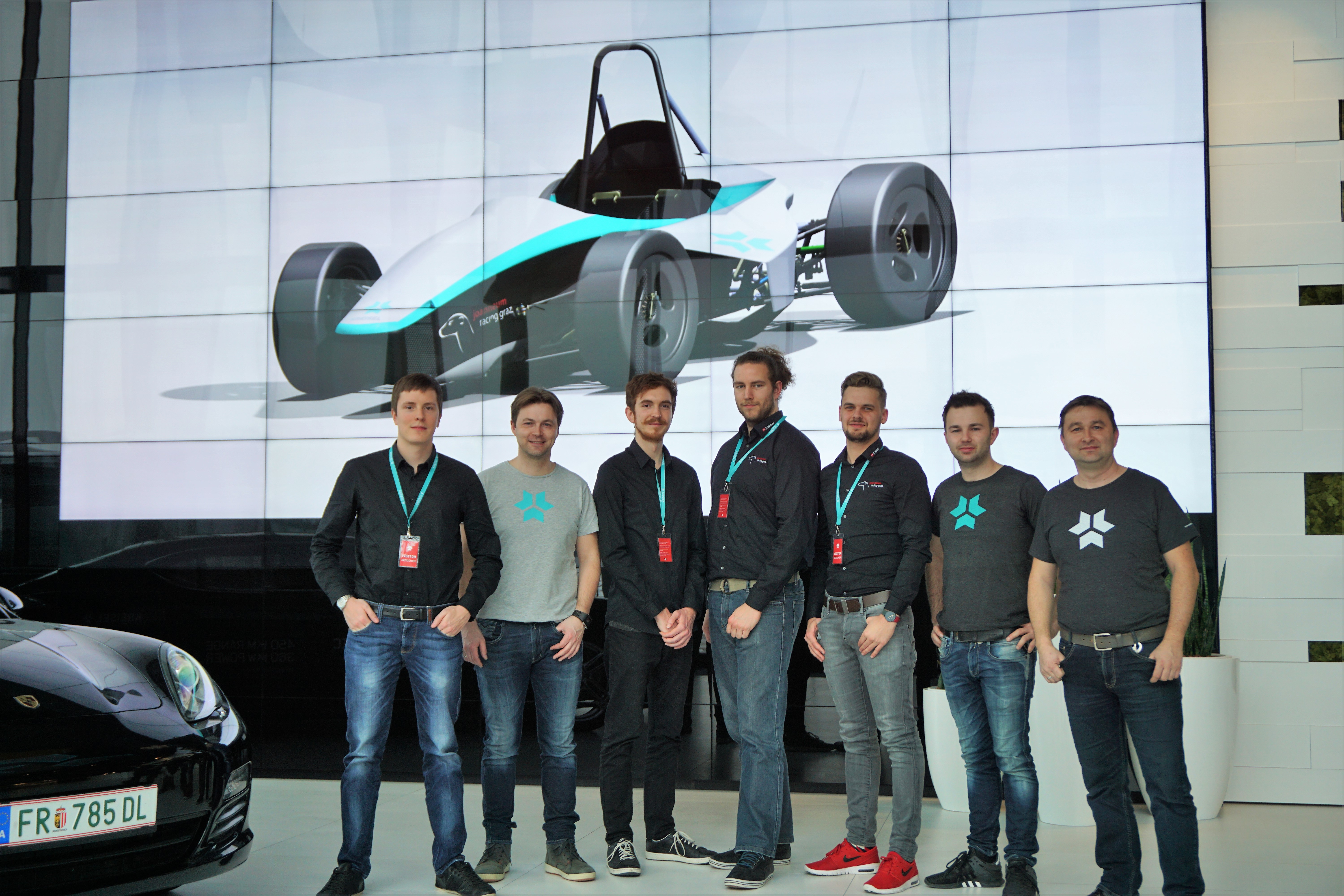 This season, the Weasels are developing a fully electric race car to participate in future Formula Student Electric competitions. The simulation and testing is already in progress.
Since 2004 joanneum racing graz has been successful in Formula Student, now the Weasels are looking for another challenge. Since this year a group of young students is developing and realising an electric vehicle. Currently the project group consists of 15 team members, all of them prospective engineers of the course of studies Automotive Engineering. They are supported by the courses of studies Electronics and Computer Engineering, Production Engineering, as well as Journalism and Public Relations. "I am very happy about the opportunity to develop a high-tech energy source and learn important future technologies in the process", says Konstantin Hack, head of the Battery assembly group, confidently.
The first goal is to build an all-electric prototype based on the 2009 competition vehicle, with an electric drive system, an energy storage system and cooling and control systems being designed, manufactured and installed in the test vehicle by the end of the summer. "The testing of new drive systems, combined with the team's existing knowledge, holds out the prospect of an exciting future both for us and for our sponsors", says Elias Groß, the project's technical manager. With the acquired know-how, nothing will stand in the way of a Formula Student electric racing car suitable for competitions in the near future. Starting in autumn 2018, the concept will be further developed in detail in order to be able to participate in the Design Review Category of Formula Student Italy in July 2019. An important step for team leader Florian Gruber: "At this point in time it was a good opportunity to get fit for the future".
First supporters
Of course these ambitious goals can only be achieved with the help of our sponsors and partners. With Kreisel Electric, the team has already been able to win the first important and well-known supporter. The Upper Austrian company will accompany the development and construction of the battery pack, which will be characterised by innovative thermal management and efficient connection technology and will immediately seek comparison with the energy sources of the best teams. In order to coordinate the overall system of battery pack, motor and software as effectively as possible, Kreisel Electric is also assisting the project with advice and support in the integration and design of the drivetrain.