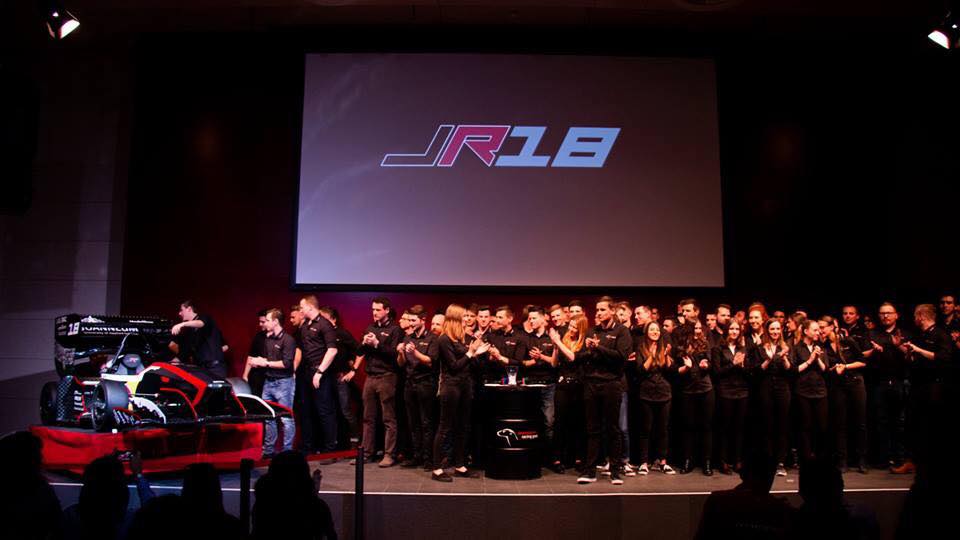 This was the rollout 2018
What a night! Hundreds of curious guests poured into the Audimax of the FH JOANNEUM to admire our new member of the "Weasel family". We are very happy that we were able to enjoy this evening with our friends and family. Like every year it was an unforgettable night, which we will remember for a long time. We are proud to present our car to the public and to put it to the test in numerous competitions in Europe and also in Japan this summer. joanneum racing graz is more than confident to attack again at the very front.
We want to take this opportunity to thank all our sponsors, helpers, guests and of course FH JOANNEUM itself for all their help before and during the rollout. Without you all this would never have been possible!