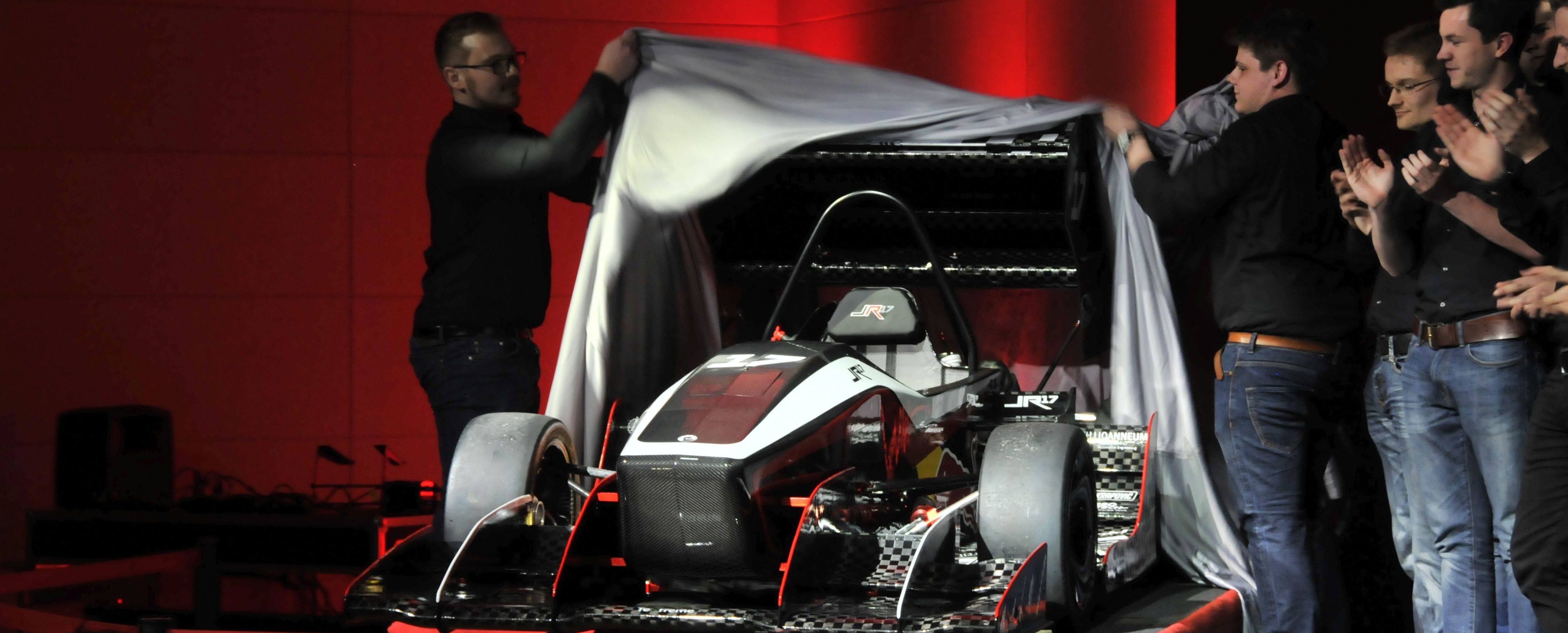 On April 28th it was that time again: joanneum racing graz presented the car for the new season. After two podium places for the predecessor jr16 the benchmark for the jr17 is high. But of course they did not rest on their success.
The jr17 offers innumerable innovations, also the engine partner was changed. In 2017 BRP-Rotax GmbH & Co KG will provide the engine for the team. Team manager Christopher Sin is nevertheless confident: "Even with the new engine we want to defend our fourth place in the Formula Student world ranking or ideally even improve on it.
Big changes naturally deserve a big party, and that's exactly what the 2017 rollout was about. As in the previous year, the event took place in the FH JOANNEUM Audimax. It was packed for the presentation, and numerous guests of honour did not miss the rollout this year either.
All supporters – from FH JOANNEUM and the sponsors to relatives and friends could admire the result of long and hard work when the team finally unveiled jr17 at shortly after nine o'clock. Now the 2017 Formula Student season can begin.