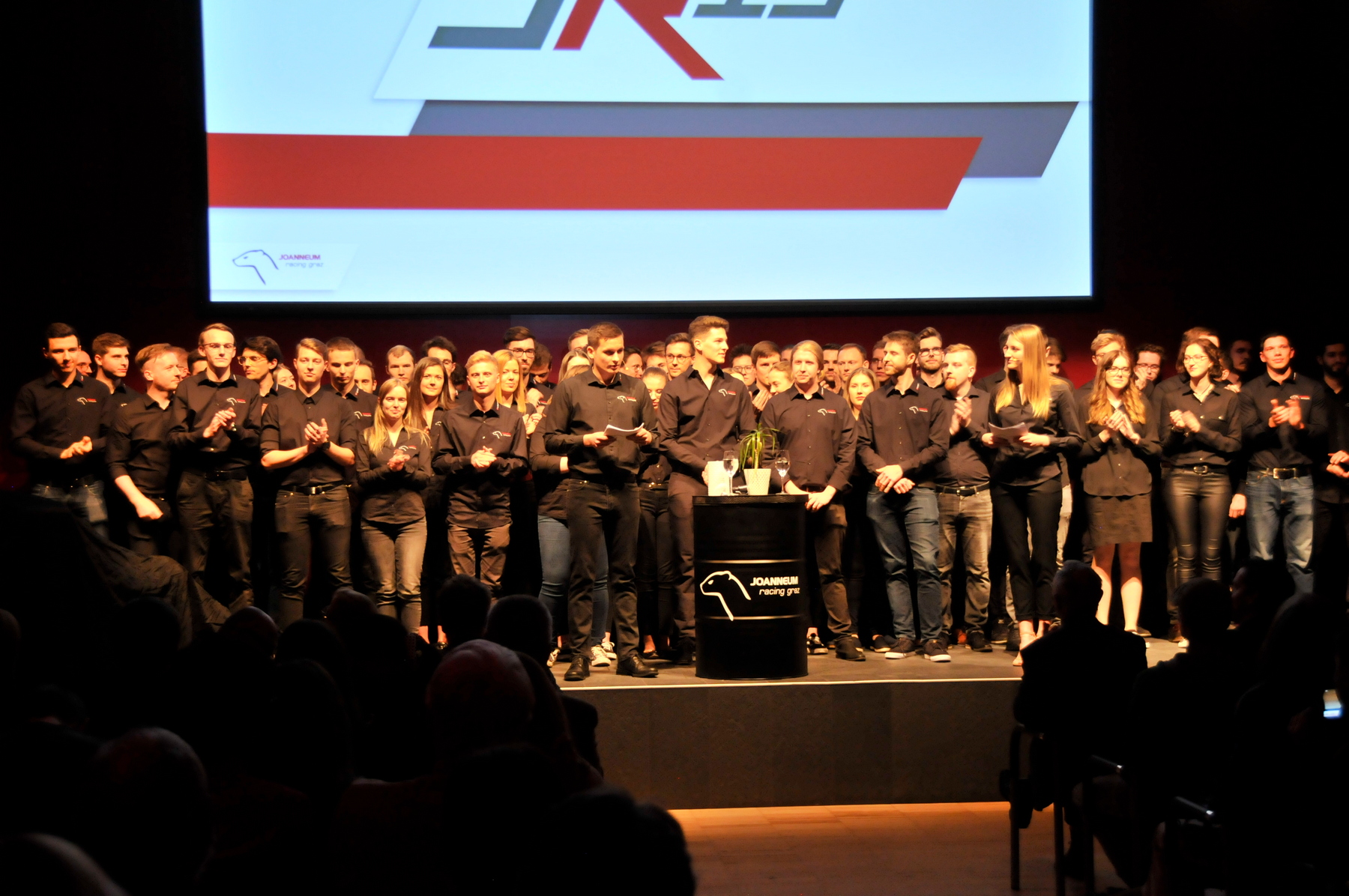 The first big highlight is history: On April 12th we were allowed to introduce jr19 to our friends and relatives, but especially to our sponsors. So the moment we had been working towards for so many months had come.
Around 400 people gathered in the Audimax at FH JOANNEUM on Friday evening. They all came to celebrate with joanneum racing graz the unveiling of this year's racing car. But before the racing car was presented to the public, there was a lot to hear.
In addition to a brief insight into everyday life during production, there were interviews with our main sponsors and also a few words of praise from the commercial director of FH JOANNEUM, Martin Payer.
Before we could finally reveal all our pride, we presented our roll-out clip. A video that accompanies our Weasels and the jr19 from CAD, our office, to the workshop to the rollout. When all team members were gathered on stage, we were finally allowed to reveal the secret – to reveal our jr19.
We concluded the evening with inspiring discussions with our sponsors and later on with a festive clubbing. It was a day on which many team members were able to take a deep breath for the first time this season. A condition, which however only lasts for a few days, because in the next days the maiden voyage of the bolide is supposed to take place. And there is still a lot to do until then.
The car is ready – the basis is established. Now follows a strenuous but no less exciting test phase in which we try to get the maximum out of jr19. Because for us Weasels there is only one motto: NEVER STOP PUSHING!