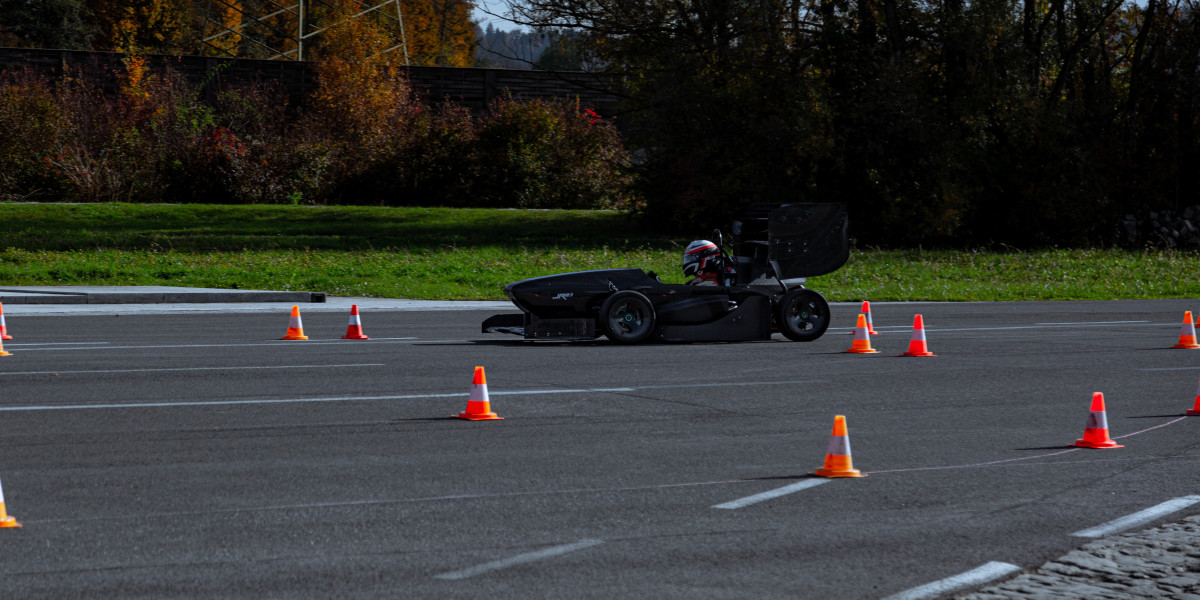 Pit stop 2.0 – Somewhere between home office and maiden voyage
Despite the current difficult situation surrounding the recent COVID-lockdown in Austria, the machines in the workshop of joanneum racing graz are not standing still. In compliance with all safety regulations, of course.
It is a rather bizarre picture that presents itself in the corridors of the FH JOANNEUM these days. Deserted corridors, dark halls and empty rooms characterize the otherwise busy building on Alte Poststraße in Graz. Only in the Race Control, the headquarters of the student motorsport club joanneum racing graz, are people to be found these days, although even this room is sparsely filled. "Even though we have the authorization to work with a total of 15 people in the workshop and Race Control, social distancing is our top priority. We try to work in the home office as much as possible, only the most necessary things are done in the workshop at the moment," explains Sushama Chander, who still keeps some arrangements with team members in the office.
For this purpose, the Racing Team at FH JOANNEUM has set up its own MS-Teams channel, which functions as a virtual race control and is the main communication channel for all team members. The exchange of ideas is particularly important these days, as the team is currently in the middle of the design phase of the jr22, the car that is set to be the first fully electric racing car to compete in the summer of 2022. "We are working in an interdisciplinary way. The current assignment is to design all the newly required components, position them optimally and determine the connection points. The assemblies are working hand in hand here to implement the electric drivetrain into the vehicle and to find the best compromise between performance, aerodynamic efficiency and mechanical grip," explains Georg Gursch, technical director of the EV.
On a "very good path" with the jr21
The jr21, on the other hand, which made its maiden voyage only a few weeks ago, is much further along. "Normally we present our cars in a ceremonial roll-out, but due to the current situation we did it this year at the Sponsors Day and thus gave our loyal supporters a big surprise," says the team leader. Above all, the new design – for the first time in a long time, a racing car from the FH JOANNEUM racing team shines in black design again – made an impression on the sponsors. In addition, there was a first show drive of the brand new racing car, which is to compete for the coveted competition victories next summer. According to Sushama, the first feedback from the drivers was more than satisfactory: "The car still has to be tested extensively, but the driving experience is good," says Felix Stocker, one of the drivers from joanneum racing graz. While most of the technical details of the racing car are still subject to secrecy, Sushama can already reveal that a major goal – namely to reduce the weight to under 185 kilograms – is becoming more and more realistic: "There are still some parts missing, such as a new, lighter seat and various refinements, but we are on a very good path."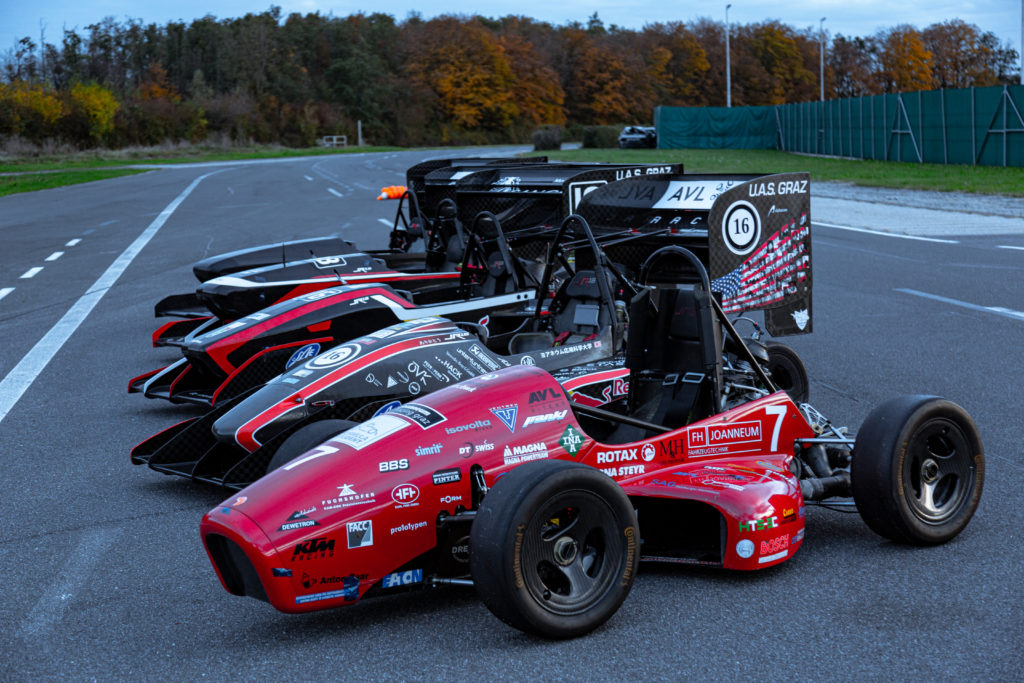 Although the test phase is on hold until March due to weather conditions, work on improving the car is still feverish. For example, the aero test values, which could be aggregated in the course of the test drives so far, were validated with the simulation values, and the power and fuel values are also being adjusted on the engine test bench. The goal: "We want to get even more power out of our engine and at the same time achieve lower fuel consumption," explains Sushama, who is happy not to have to completely give up working on the car even during another lockdown. "We are still right on schedule." The schedule is currently very tight: "Every week there is a design weekend for the jr22, where the whole team works on the first electric car from Friday afternoon to Sunday evening. This is necessary two years before the competitions in order to achieve the ambitious goals for the first electric season. At the same time, part of the team is working diligently on fixing potential problem areas on the jr21 and exploiting all the potential for improvement," explains the team leader. "And of course we always have the social distancing idea in mind."