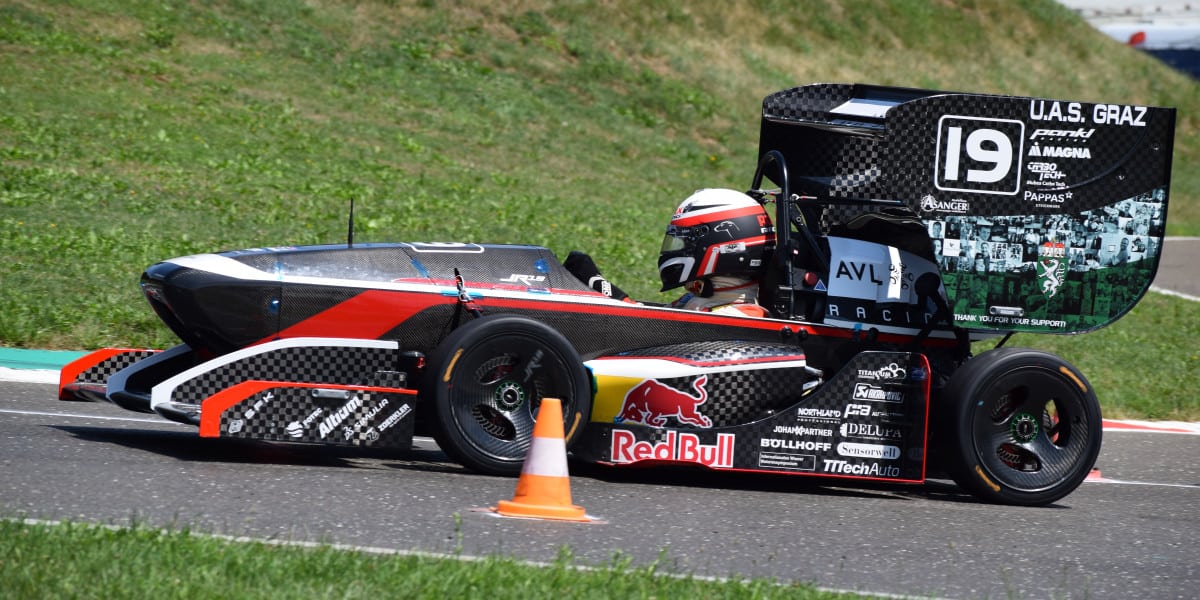 Pit stop 2.0: Life as a Weasel
Welcome to the next entry of our series of articles. In this edition, we pick up where our last one left off and introduce three more team members who contribute significantly to the success of the FH JOANNEUM racing team. This time, Anna-Caterina Amann, Michael Jauschnik and Jessica Weidacher give us a glimpse behind the scenes.
"Motorsport has always excited me and accompanied me over the years. When the team was desperately looking for someone with IT skills, I was immediately on board," says Anna-Caterina Amann. She has been part of joanneum racing graz and the Design Department for just over a year. The 20-year-old is in charge of the website and handles all IT-related tasks. She helps with the technical implementation and advises on decisions. She also benefits from the teaching content of her bachelor's degree in "Mobile Software Development": "I particularly benefit from the basic knowledge of programming and also infrastructure topics that are covered in the course." Anna is currently in the fourth semester of her dual studies, so she also works part-time. This also helps her at joanneum racing graz: "I can apply what I've learned at work or at UAS for the team – or vice versa. I learn different things in parallel, which ultimately complement each other well."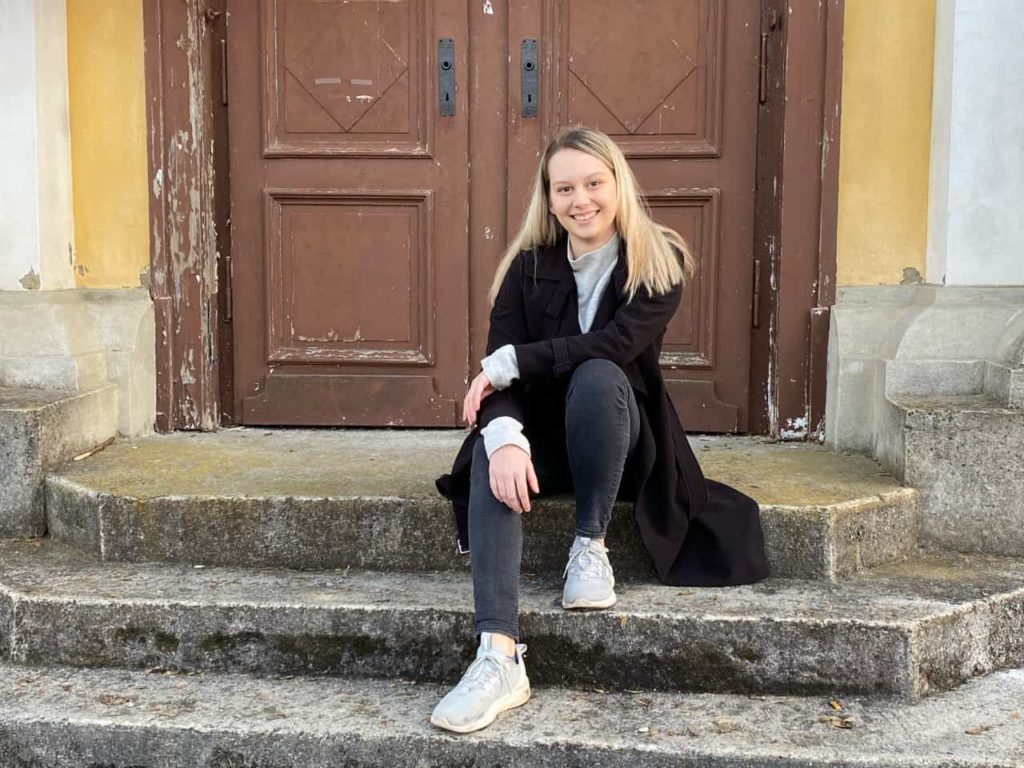 The Lower Austrian has learned to explain technical content in a way that is understandable to non-professionals. "What pleased me most, however, was the positive feedback from the team for the new version of the website," Anna recalls of her first year with the team. Four months of work went into the website. Anna also gained insights into completely different areas: "I am learning an incredible number of things that are not necessarily related to my course content. Although technical work wasn't my best subject at school, I can now work with CFRP, for example." At the moment, she is working on the technical realization of this year's roll-out. She is making sure that the technical infrastructure works on May 28, 2021, and is training people accordingly.
"I'm learning an incredible number of things" – Anna-Caterina Amann

Teambuilding also works online

At joanneum racing graz, due to the pandemic, most things are happening online at the moment. "I do everything from home. But that wouldn't be much different without Corona," the student says. Teambuilding has also been moved to the Internet. That's why Anna got to know her colleagues better during online team workshops over three weekends: "I think it's great that people with such different backgrounds work together. Interdisciplinary collaboration works well for us and I keep meeting cool new people." Anna also shares her enthusiasm for motorsports with them. Whether Formula 1 or MotoGP – various races are a fixture with friends and family: "I especially like the fact that you can also take a look behind the scenes of racing thanks to social media."
Study content in practice

Creating a unique business plan – that's the goal of the Business & Cost Department, led by Michael Jauschnik and Jessica Weidacher. "It's loud, fast and looks cool," is how Michael sums up his fascination with motorsports. He also finds all the technology behind it very interesting: "It's a blast." For Jessica, it's above all the trappings that make it: "The event management and marketing surrounding a motor race excite me. The concept is ingenious, the effort behind it huge."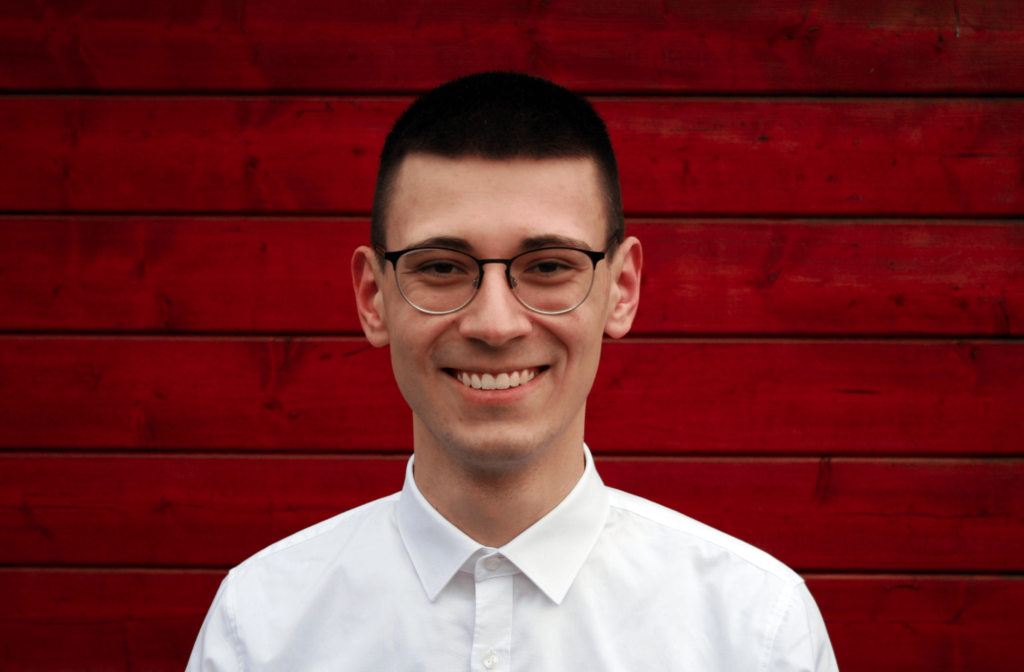 A presentation from their predecessors moved the two to join joanneum racing graz in December 2020. "A friend who was part of the team last year already said beforehand that this could be something for me. I also like to be involved in projects," says Jessica, who, like Michael, is studying "Management of international business processes" in her second semester. The Leoben native had always wanted to work in the motorsports or automotive industry and saw an opportunity to get started this way: "Of course, it also looks good on your resume." It has already paid off for the 22-year-old. He was invited to an interview for an internship with an automotive manufacturer.
The learning factor is high for Michael. He is regularly confronted with putting theory into practice: "No matter whether it's marketing, finance, math or management: I apply virtually all of the study content in practice. I've even used European law and accounting." The Team Leaders can also demonstrate their leadership qualities, as Jessica explains: "We bear responsibility, both to the team and to ourselves." According to the Premstätter, the two complement each other quite well in this regard: "Michael makes sure that all deadlines are met, and I am the human component in the team. We balance each other out in this regard."
"I apply virtually all of the study content in practice." – Michael Jauschnik

The perfect business plan as a goal

The work of the two students began with a kick-off meeting and the search for ideas for this year's business plan, which will then be presented during the Formula Student competition in the summer. The brainstorming for the perfect idea turned out to be time-consuming. After a month, the idea was ready, and since February the entire department has been putting the business plan on paper. "Thanks to the team's positive reactions to our idea, we definitely gained confidence. Coming up with an unprecedented idea is not that easy," says Jessica happily. She has learned to be patient and to deal with a team: "After all, we have a responsibility. If someone doesn't do the job so well, the team still has to do it together." Michael, too, sees progress and is pleased with the work done so far: "Although I'm pretty tied up with FH and work, it's nice to see that things are progressing even under time pressure."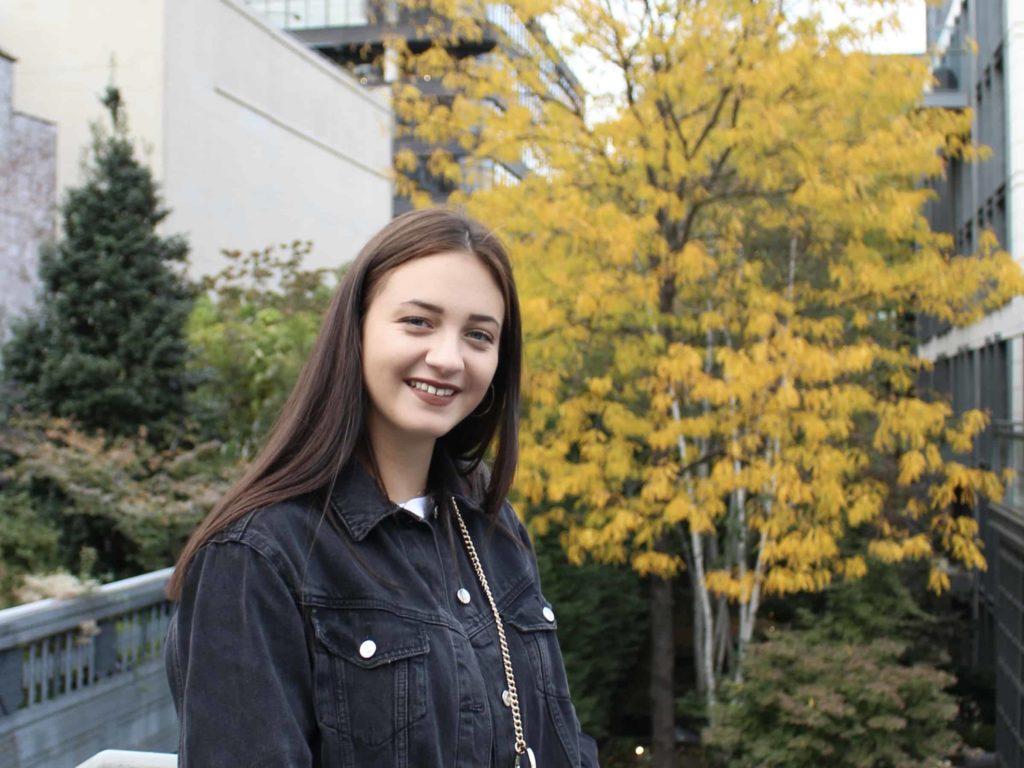 This department is also located in the home office, and many are not even in Graz right now. "It's a challenge when ten people write together on a business plan. But it works quite well," Jessica is satisfied. For the 20-year-old, it was initially a bit difficult to find her way into the team, also because she only met most of the people via the Internet. Team workshops and regular team meetings have helped her. Michael tries to make the best of the situation: "It's difficult because I've never seen most of the team members 'in real life,' but you still get along. I regularly try to sit down with others virtually in the evenings."
"The collaboration works well" – Jessica Weidacher