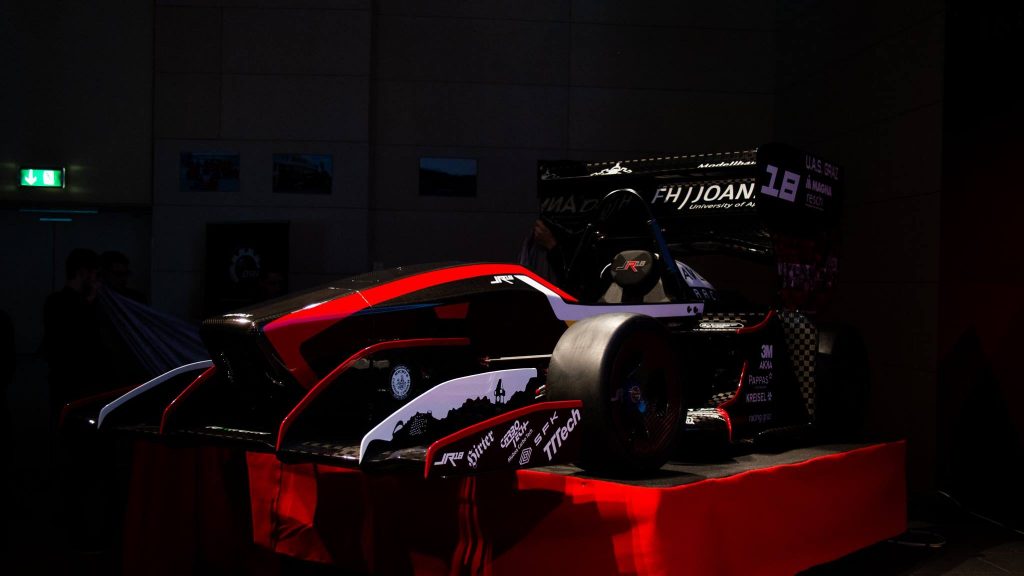 Your photos on our jr19
Just like every year, a new race car for the Formula SAE is built in our workshop. joanneum racing graz works hard every day and night to bring a speedy car to the start for the numerous competitions. But all this is only possible with the untiring support of our sponsors, families and friends. Their great interest and dedication motivates us and gives us the strength to keep going.
The logos of our sponsors can be found on each jr racing car as a visible sign of their support. For the fourth time in a row, we also want to give families, friends and fans plenty of space on our racing car. The picture support for jr19 project is on!
Send us a square photo of your choice and we'll use it as part of two flags on the left and right rear wings of our car. If we participate in a race outside of Austria, one of the red-white-red flags will be replaced by the respective national flag. Become part of this amazing project and travel with us around the world!
Just fill out the form below, add the photo and then transfer 15€ to the bank account number provided.
You can find all the news about this on our social media channels at #psforjr19.
By participating until 15 March 2019 you will also automatically qualify for our lottery! You can win 2x a ticket for our next Sponsorsday, including a little surprise, which we don't reveal at this point.
You will experience a day full of fun and excitement, have the opportunity to ask any questions and watch the team at work. Everyone who sends in a photo will automatically be entered into the drawing. Take part and tell friends & family. The winners will be contacted via email after the end of the lottery.
Good luck!
The final deadline for submitting photos is 15 March 2019.
Cheers to a successful season,
your weasels