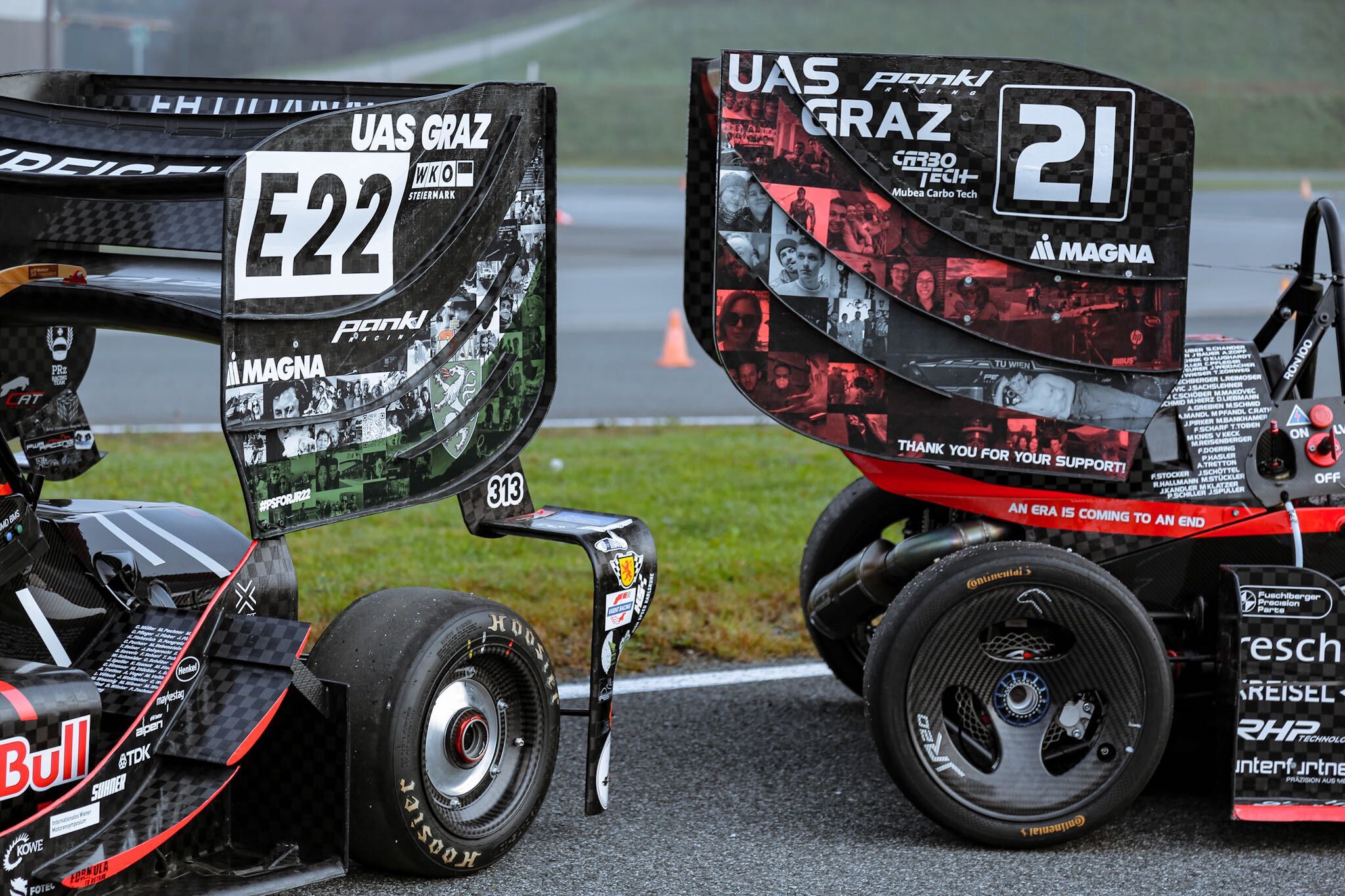 Your pictures on our JR23!
The team of the "Weasels" works hard every day and every night to bring a nimble car to the start for the competitions of the coming season. But all this is only possible thanks to the support of our numerous sponsors as well as the families and friend:s behind every single Weasel. Their great interest and dedication to our project is our greatest motivation and keeps us going day after day.
The logos of our sponsors can be seen on each of the JR race cars as a clear sign of their support. This year we are again giving families, friends and fans the chance to make their support visible – we are launching the "Picture Support for JR23" project!
Participation is very easy: Send us a square photo of your choice and we will use it as part of two flags on the left and right side of the rear wing of our JR23. If we participate in a competition outside of Austria, one of the red-white-red flags will be replaced by the respective country flag. Be part of this great project, travel with us around the world and with a little bit of luck win a driving experience with our vehicle!
To enter, simply fill out the form below, add the photo and then transfer 15€ per photo to the account number below. The deadline for entries is February 14, 2023.
You can find all news about this project on our social media channels under #PSforJR23.
We look forward to your submissions and a successful season,
your Weasels from Joanneum Racing Graz
Account informationen:
Owner: Joanneum Racing Graz
Purpose: Picture Support JR23
Account number: AT36 3843 9000 0580 2178
BIC: RZSTAT2G439