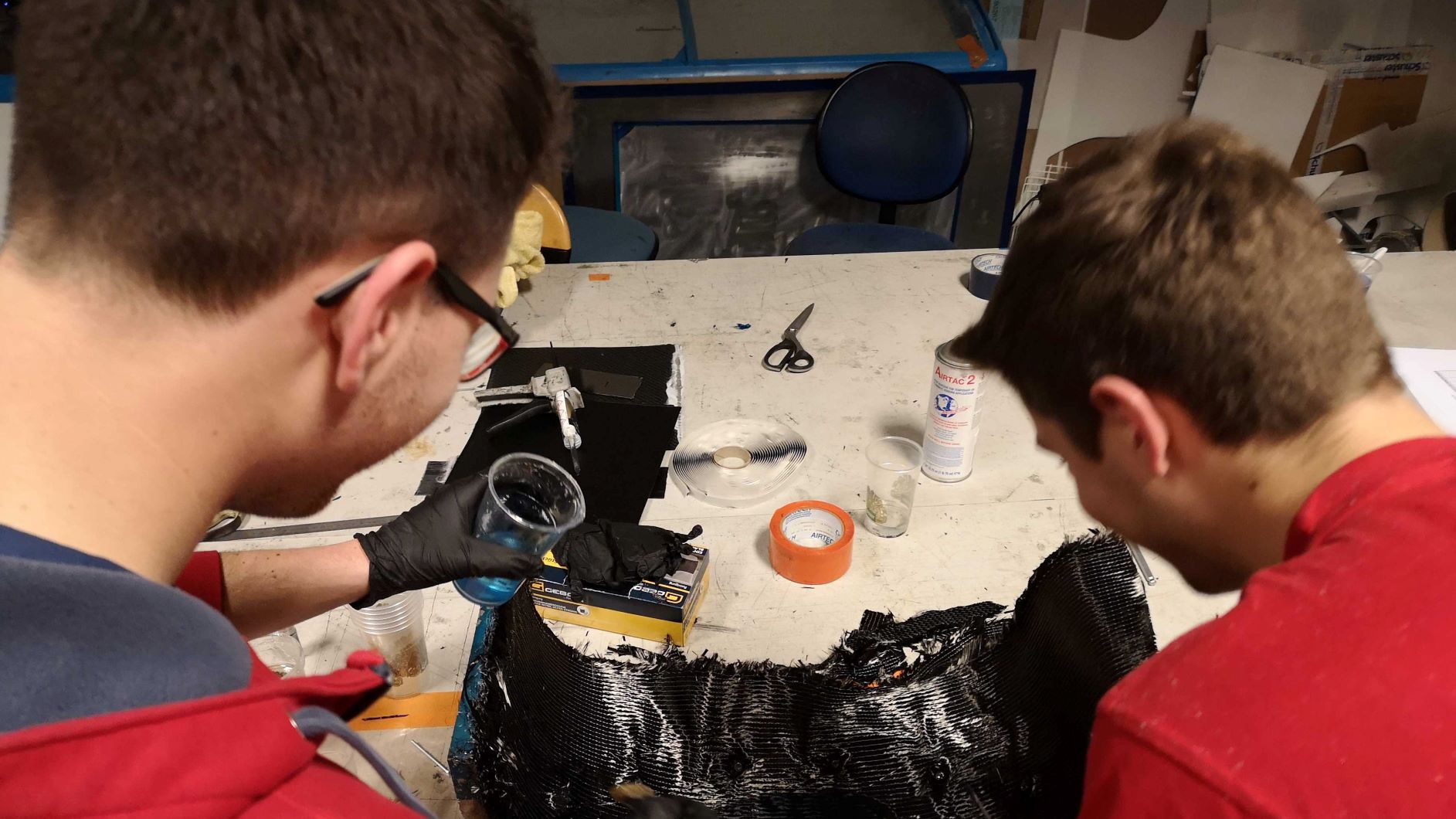 It's hot in the workshop of joanneum racing graz. The 3D model of the jr20 is ready and we are already heading for production. Until April 24th, all forces must be mobilized so that a finished and fully efficient racing car can be presented at the roll-out.
December 23rd, 9:00 am: It is quiet in the workshop and race control. Weasels do occasionally cross your path, but there is little to suggest that the most stressful phase of the Formula Student calendar year is imminent. This is the calm before the storm, Team Captain Sushama Chander also says: "In the next few days we can still recharge our batteries, but in the new year we will really get down to business. But the workshop will probably never be completely empty.
The reason: since the design phase ended with the finished 3D model of the jr20, joanneum racing graz has been in the production phase. Until the roll-out, the drawings will be used to create a completely new racing car. In the production phase, close cooperation with external manufacturers is the key to success. 40% of the parts are still manufactured in-house in the FH JOANNEUM workshop. With the shaping monocoque, which is manufactured in the CarboTech company, the figure is even 60%. With the monocoque, 20-25 members of the team will spend six weeks in Salzburg at the beginning of January to complete the majority of the car.
While the powertrain parts and the chassis are mainly produced in the in-house workshop, the Asanger company in Traun manufactures a large part of the aerodynamic parts. "The reason for this is that Asanger simply has better machines. We send in our production drawings and files and the machine produces the part," explains the team leader. Nevertheless, the team took care to design complex parts with great precision as early as the design phase, so that a lot can be produced in-house.
For the machines in the FH workshop, this time is also labour-intensive: up to ten hours a day are occupied by the milling machine and the lathe, and from mid-January there will be high activity in the Alte Poststraße anyway. But the two most stressful phases are still to come, because during the lecture-free period in February a big leap towards the finished car is to be made. Sushama Chander: "The weeks before the roll-out are by far the most stressful in the whole year.
#neverstoppushing