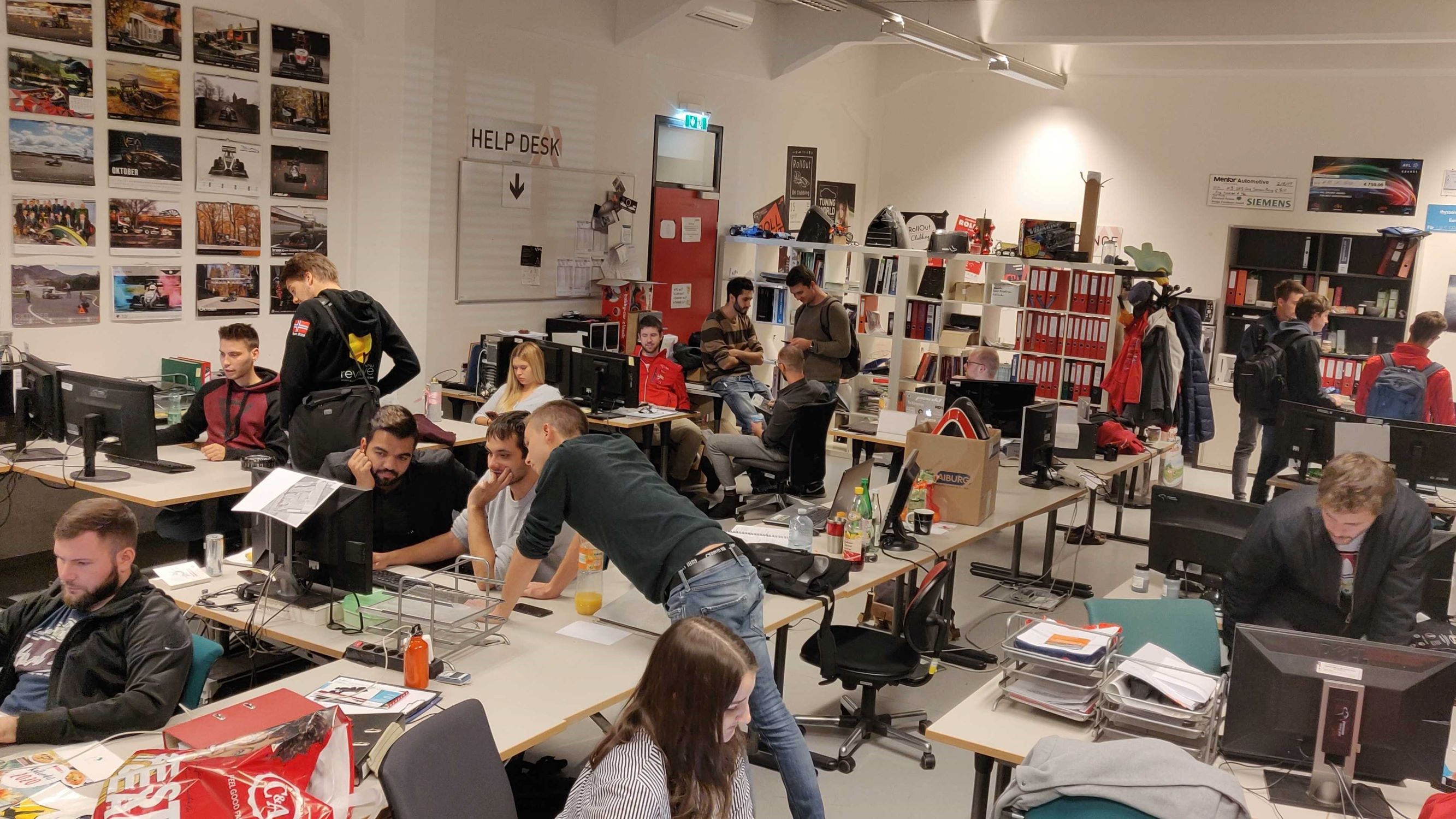 With the fourth and last design weekend past week the design phase for the jr20 ended. The 3D models are mostly finished, the complete car should be ready next week. joanneum racing graz enters the production phase, which ends with the roll-out and the presentation of the finished jr20 car.
Since the concept phase a lot has happened in the joanneum racing team. In eight weeks the finished concepts had to be built up as 3D models and their characteristics calculated. The Calculation module was particularly useful here, calculating the parts of the car for stiffness and strength.
As in the concept phase, the main focus was on saving weight wherever possible. "We really tried to save weight in all areas," explains team leader Sushama Chander. She is completely satisfied with the way her team has performed over the last few weeks. "We're a little behind schedule, but it can be worked out in a week." Then the finished 3D model of the entire car should be available.
Since the same monocoque is used for the jr20 as for the jr19, the surface of the moulds had to be prepared parallel to the design phase. Impurities and wear and tear were removed or repaired. This work has already been completed, which is why the lamination of the monocoque can begin punctually at the turn of the year.
Some of the Weasels will spend the first six weeks of the new year at Mubea CarboTech in Salzburg to produce the monocoque. Although this period largely covers the lecture-free time, "they have to skip a few lectures, but there is a lot of understanding for the course of studies in automotive engineering", says Suhama. She is very grateful for the support from the FH.
The remaining Weasels are either busy with the in-house production of the remaining parts or work together with external manufacturers. The starting signal for the in-house production has already been given, and the first parts for the jr20 are already being produced. Until the roll-out it is time to build a completely new vehicle from the 3D models, which will then make the leap to the top of the world. With this in mind: NEVER STOP PUSHING!