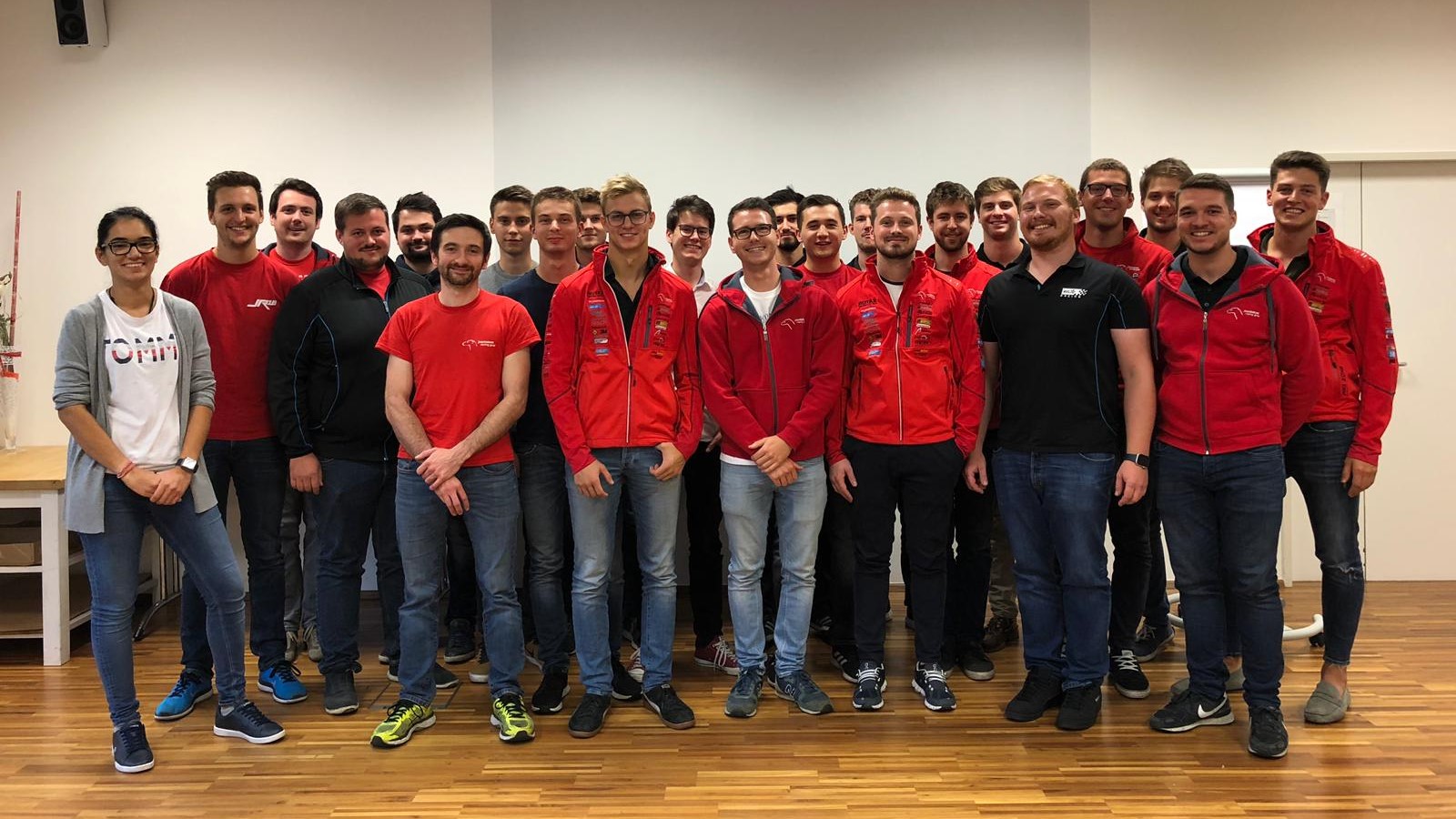 The season 2019 is officially history. Instead of looking back on a successful season with satisfaction, in September we already started to create the concepts for the jr20. This concept phase also marks the transition to the new team, with the new team leaders taking over responsibility for the first time.
While other students were still enjoying their summer holidays, the team members of joanneum racing graz started the new season already in September – and it was to be an intensive month. Until the 6th October each team drew up concepts for their parts of the vehicle. Those were discussed and decided on together with our alumni on the Concept Day. Our new Team Leader Sushama Chander explains how important this day is: "On this day 90% of the overall concept is fixed".
The focus this year was clearly on eliminating minor weaknesses of the jr19. The successful last season speaks for the car and with selective optimizations the jump to the top could work. The form-giving monocoque will be produced again, but remains the same on a conceptual level. However, the biggest changes will be in the thermal management and at the heart of the car – the 2-cylinder engine and transmission – which should be more reliable in the future. To ensure that the new bolide continues to drive as fast in twisting sections, the aerodynamic package will be improved in terms of downforce and drag. The overall weight is planned to be reduced further – to less than 190 kilograms – which will also allow for an additional improvement in efficiency. Furthermore, the car is to become more maintenance-friendly.
In the concept phase it is important to define the goals and the roadmap for the season 2020. The aim is to make it to the top 3 in the world ranking. This is reflected in the targeted competitions. The goal is to start with FS Italy, FS Austria, FS Germany, FS Spain and FS East – provided that the registration quiz is completed successfully.
The concepts are in place, now the design phase follows. At the end of the design phase, a finished 3D object of the jr20 will be created. So until the middle of December we are working on design questions, but there is also a second area of responsibility which becomes very important in this phase: The Calculation assembly is now checking the concepts for feasibility so that the manufacturing phase of this year's car can start on time in mid-December. #neverstoppushing